Selection of the most beautiful landscapes in the world
4 min read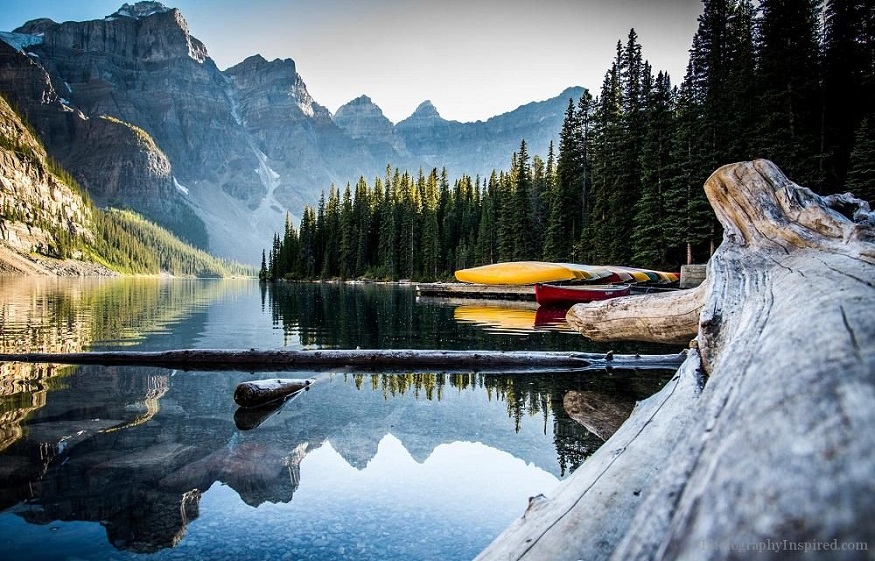 If you're reading this, photo travel is your passion. You are one of those people who think that a picture is worth a thousand words, that good times are meant to be immortalized, and that there is no better travel memory than a good photo of these wonderful local landscapes. You rejoice like no other when you find the best site to photograph, in the early morning, after searching and waiting for hours for the perfect moment to take a photo.
To reward you for your efforts, we offer a selection of the most extraordinary world landscapes to photograph, as well as some tips. This way, the next time you go to one of these destinations, you will know for sure where to go to immortalize the best memory of your photo trip.
The Masai Mara is the most impressive natural reserve in the world in terms of landscapes, fauna and flora. This is the reason why it has served as the setting for many Hollywood productions, such as Out of Africa . The best time to visit this reserve is from July to September. Here you can photograph the largest migration of wildebeest and zebra in the world — it takes place in this park — and capture stunning sunrise and sunset shots over the African savannah. And it will be a good opportunity to go on a safari to photograph elephants, giraffes, crocodiles and lions!
Besides the park, your trip to Kenya will allow you to meet different groups of Maasai and to sympathize with them. They will introduce you to their culture, their traditions, and their way of eating. The specific attributes of the Maasai culture are the discs used to perform distensions on different parts of the body and the brightly colored fabrics. The Maasai, who have retained their culture and traditions, are however accustomed to welcoming tourists. It is therefore with pleasure that they will accept to have their picture taken performing the jumps of their traditional dances. This photographic journey will be an opportunity to immortalize an exceptional experience, be sure of it.
See organized tours in Kenya
If you go to Peru , you will be amazed as soon as you arrive by the wonders of the Inca civilization. Machu Picchu is the emblematic place of the ancient Inca Empire. This site, which was once a sacred place, is one of the seven wonders of the world. It is undeniably one of the places that you must have seen at least once in your life.
The best time for a photo trip to Machu Picchu is from April to October. This will allow you to enjoy clear skies and intense green landscapes. Remember, however, that these dates correspond to the high season in Peru. We cannot recommend enough that you leave to visit the site early, to escape the influx of visitors. You will be able to take photos of the sunrise and enjoy a striking contrast effect. It will also be an opportunity to photograph the famous llamas of Machu Picchu. These animals are quite shy and they are more easily photographed when there are not many visitors.
See organized trips to Peru
Japan has a multitude of beautiful sites and landscapes. That's why we put it on our list of the best photo trips. The city of Tokyo is so impressive that you probably won't be able to part with your camera there. The decor of its streets and their affluence make it the best site in the world for photos of urban landscapes.
Another strong point, you can go to Japan at any time of the year, you will always find something to immortalize there. However, there is an ideal moment for any amateur photographer: that of Hanami , a term which literally means "to contemplate the flowers". You will have understood… this is the season when the cherry trees are in bloom. To admire these trees in all their splendor, choose the month of March.
See organized tours in Japan
Koh Phi Phi Don and Koh Phi Phi Lee are two small islands located in the Andaman Sea, Thailand . In 2000, the launch of the film La Pl a ge , starring Leonardo Di Caprio, made them internationally known. This short film allows you to admire the magnificent landscapes of Phi Phi, and more particularly of Maya Bay, a small heavenly cove surrounded by mountains covered with vegetation between which a narrow passage to the sea is cut. using traditional Thai boats called long tail. The simple fact of taking a long tail to photograph the turquoise waters of Maya Bay is already a memorable experience.