The 7 cheapest restaurants with Michelin stars
3 min read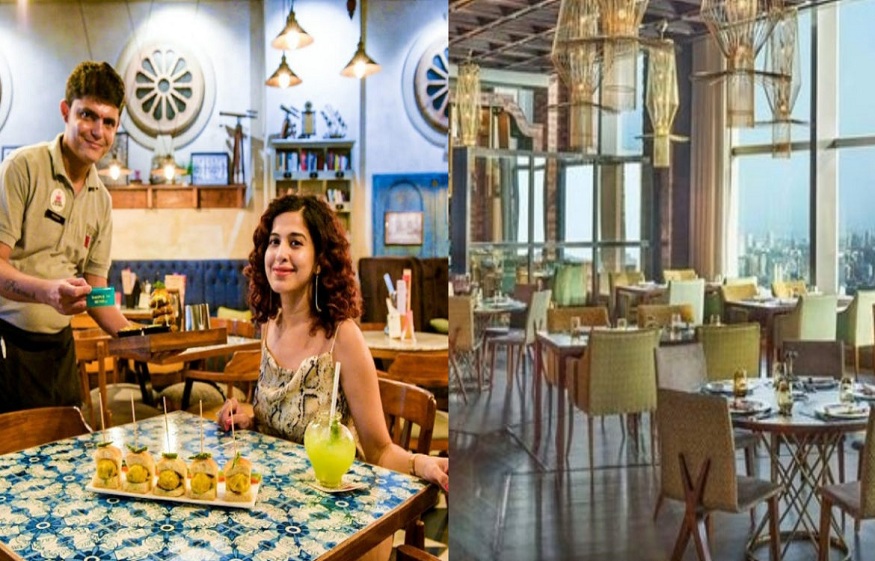 One of the greatest pleasures of a trip is that we have the opportunity to discover the gastronomy of cultures completely different from our own. But when you arrive in an unfamiliar country, it can be difficult to identify an establishment that, in addition to quality, maintains a reasonable price. So that your choices are always a success, we leave you the cheapest restaurants with Michelin stars.
Cheapest restaurants with Michelin stars
The Michelin guides present the current culinary panorama to us, taking into account the diversity and quality of the products on offer. Although in the latest list that was published, the total number is lower, the number of establishments that are included in the three-star category has increased.
To obtain this recognition, several inspectors must visit a restaurant to evaluate the flavors, the cooking point, the quality/price ratio or the creativity, among others. Now that the results are in, we leave you with the cheapest Michelin star restaurants in Europe.
Edward, Austria
Edwar is one of the cheapest restaurants with Michelin stars in the center of Vienna. It's an elegant option that serves modern food, with strong flavors and different influences. Thus, we can choose between French, international, European, Central European and contemporary food.
The staff offers an informal service while maintaining their professionalism. As for the prices, which is what matters to us, they range from 33 to 61 euros. There's also an interesting wine list, as well as vegan , vegetarian, and gluten-free options.
Villa in Etang Blanc, France
Located in Seignosse, it is a simple option, but with very careful preparation of the dishes and excellent flavors. French and European cuisine with prices varying between €19 and €46 for your breakfasts, lunches and dinners.
This is the perfect restaurant to enjoy a quiet dinner overlooking the pond. You will not be disappointed by the presentation of your dishes or by the service of the staff. It is therefore undoubtedly one of the cheapest starred restaurants in this region of France, without sacrificing the quality of the food.
Genuss-Atelier, Germany
In Dresden we can find another of the cheapest star restaurants. Between €6 and €27 on average, it is one of the cheapest options we can find. It offers creative cuisine in a place whose architecture keeps the bar high. Its vaulted basement in this beautiful 19th century house will accompany the evening in a very formal setting, but with a convivial treatment.
Downtown Costs, Hungary
Right in the center and very close to the Danube is one of the least expensive starred restaurants in the Michelin guide. We travel to Budapest, Hungary, where, in addition to Hungarian cuisine, we can taste European and Central European and international cuisine. All with a very special touch. Plus vegan, vegetarian and gluten-free options.
With a very chic bistro style, it plays with flavors and textures, which adapt to seasonal products. If you are looking for a different, but quality place for an interesting dinner, you cannot miss visiting this place.
In the center of Eboli, Italy, we can enjoy another of the cheapest starred restaurants. In addition to its top quality products and its excellent wine list, it offers very distinguished flavors. Meat, fish and seafood are his specialty. And as for the price, it is between 20 and 58 euros.
Kontrast, Norway
If we want to enjoy the best Norwegian, Scandinavian and European cuisines, we cannot miss another of the cheapest Michelin star restaurants. In central Oslo , it has an industrial aesthetic, with exposed pipes, concrete flooring, and an open kitchen.
But this modern aspect contrasts, perhaps hence its name, with simple dishes made with seasonal and ecological Norwegian products. The service is agile and offers a very professional treatment. All from €55.
Noble, Netherlands
The last of our least expensive starred restaurants is Noble. From €29, you will experience a cuisine full of freshness and colour. Its chef Kats knows how to give a unique and sparkling touch to each of his dishes. That's why he got his well-deserved recognition. A very popular place where you will enjoy an exceptional meal accompanied by a good wine list.