Why Barbados Holidays Are The Perfect Luxury Getaway Destination
6 min read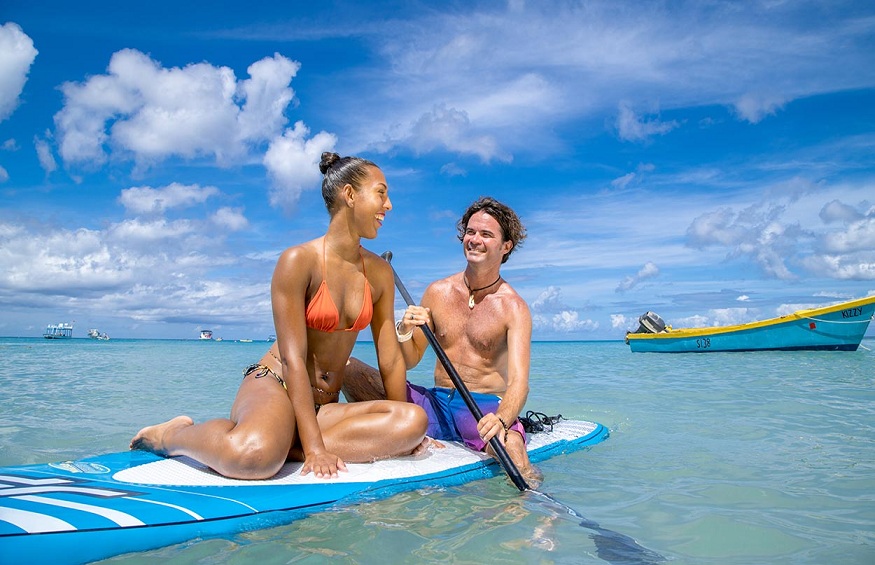 Are you looking for a luxurious holiday getaway that is sure to create lasting memories? If so, Barbados holidays might just be the perfect option for you! In this article, we will explore why Barbados is one of the most sought-after luxury holiday destinations and what makes it such an ideal spot to escape from the daily grind. So, let's start planning your dream Barbados getaway today!
Introduction to Barbados Holidays
Barbados holidays are the perfect luxury getaway destination for those looking to escape the cold winter months. The island is situated in the Caribbean Sea and offers stunning beaches, crystal clear waters and a relaxed atmosphere.
There are a number of reasons why Barbados holidays are the perfect choice for a luxury getaway. Firstly, the island has an excellent selection of accommodation options to suit all budgets. Whether you're looking for a five-star hotel or a more intimate bed and breakfast, you'll be spoilt for choice.
Secondly, Barbados is home to some of the best beaches in the world. With its soft white sand and turquoise waters, it's no wonder that many visitors flock here to relax and soak up the sun. If you're feeling active, there's plenty to keep you occupied too – from windsurfing and kitesurfing to snorkelling and scuba diving, there's something for everyone.
Thirdly, what makes Barbados truly special is its friendly locals. They're always on hand to help with directions or recommendations on where to eat and drink. You'll quickly feel at home on this laid-back island.
So if you're looking for a luxury getaway with guaranteed sunshine, incredible scenery and warm hospitality, look no further than Barbados holidays.
Popular Activities in Barbados
When it comes to luxury getaway destinations, Barbados holidays top the list. This Caribbean island is renowned for its stunning beaches, luxurious resorts, and five-star dining. But what makes Barbados holidays even more special is the wide range of activities available to visitors. From golf and tennis to sailing and snorkelling, there's something for everyone to enjoy on a Barbados holiday.
One of the most popular activities in Barbados is golf. The island is home to several world-class golf courses, including the Sandy Lane Golf Club and the Royal Westmoreland Golf Club. Visitors can also enjoy tennis, horse riding, sailing, fishing, and diving during their stay.
For those looking for a more relaxing experience, there are plenty of options as well. Visitors can spend their days lounging on the beach or by the pool, or they can enjoy a massage at one of the many spa resorts on the island. There are also numerous restaurants and bars to choose from, so visitors can enjoy fine dining or cocktails by the beach.
No matter what type of vacation you're looking for, Barbados holidays offer something for everyone. With its beautiful beaches, luxurious resorts, and wide range of activities, it's no wonder that Barbados is one of the most popular luxury getaway destinations in the world.
Luxury Accommodation Options
There are plenty of accommodation options available for those looking for a luxury getaway in Barbados. From 5-star hotels to private villas, there is something to suit every taste and budget.
The island's top hotels offer world-class facilities and services, as well as stunning views of the Caribbean Sea. For a truly luxurious experience, many of these hotels also have private beaches, infinity pools, and spacious suites with their own balconies or terraces.
For those who prefer a more intimate setting, there are also plenty of private villas available for rent. These villas come complete with all the amenities you would expect from a luxury property, including swimming pools, fully equipped kitchens, and maid service. Many of them also boast beautiful ocean views.
No matter what your budget or preferences are, there is sure to be a luxury accommodation option that is perfect for you on a Barbados holiday.
Dining and Nightlife Experiences
There are plenty of reasons to visit Barbados, but one of the best is the food. The island has a rich culinary tradition, and you can find everything from fresh seafood to traditional Caribbean dishes. There are also plenty of restaurants that cater to international tastes, so you're sure to find something to suit your palate.
After a long day of exploring, there's nothing better than unwinding with a drink in hand. Barbados has no shortage of bars and clubs, so you can definitely find a place to party into the wee hours. Or, if you prefer something a little more low-key, there are plenty of spots for enjoying a quiet drink while taking in the stunning views.
No matter what your preferences are, you're sure to have an unforgettable dining and nightlife experience on your Barbados holiday.
Shopping Venues and Experiences
There are plenty of shopping venues and experiences to enjoy on a Barbados holiday. The island is home to numerous high-end shops and boutiques, as well as more casual stores selling beachwear, souvenirs, and local crafts. Many of the island's hotels also have their own shops selling a range of luxury items.
There are also several malls and shopping centres on the island, such as the Limegrove Lifestyle Centre, which offers a selection of designer stores, restaurants, and cafes. For something truly unique, head to the Cave Shepherd & Company department store in Bridgetown, which has been serving shoppers since 1885.
If you're looking for a more authentic Barbadian shopping experience, head to one of the many markets held around the island. Here you'll find everything from fresh produce to handmade arts and crafts. The biggest and most popular market is the Oistins Fish Fry on Friday nights, where you can sample some of the best seafood on the island while browsing the stalls.
Water Sports and Beach Activities
Water sports and beach activities are plentiful on Barbados holidays. From windsurfing and kitesurfing, to stand up paddle boarding and kayaking, there's plenty to keep you busy. And for those who prefer to stay on dry land, there's plenty of opportunity to explore the island's many beaches.
For those looking for a more adrenaline-fuelled experience, there's wakeboarding, tow-in surfing and even kite buggy racing. And for those wanting to take things a little easier, there's stand up paddle boarding, kayaking or simply taking a dip in the crystal clear waters.
Whatever your preference, there's sure to be something to suit everyone on a Barbados holiday. So why not start planning your trip today?
Exploring the Countryside
There's something special about Barbados that makes it the perfect luxury getaway destination. Maybe it's the stunningly beautiful beaches, or the amazing food and drink on offer. Whatever the reason, we think you'll agree that a holiday to Barbados is a truly luxurious experience.
One of the best things about Barbados is that there's so much to see and do. Whether you want to relax on the beach, explore the island's vibrant culture or get active with some watersports, you'll find plenty to keep you entertained. And when it comes to accommodation, there are some truly luxurious hotels and resorts to choose from.
If you're looking for a luxury getaway where you can really relax and enjoy yourself, then we highly recommend a holiday to Barbados. Trust us, you won't be disappointed!
Climate and Weather of Barbados
The climate in Barbados is tropical, with relatively consistent temperatures throughout the year. The average temperature is around 27 degrees Celsius. December and January are the coolest months, while August is the hottest month. Barbados has a dry season from December to May, and a wet season from June to November. The island experiences hurricanes occasionally, usually between June and November.
Barbados has two main types of terrain: the lowland area in the east, which is mostly flat; and the hilly upland area in the west. The island is made up of coral limestone, which makes it very different from other Caribbean islands that are mostly volcanic in origin. This also means that Barbados does not have any rivers or streams.
The weather in Barbados is generally sunny and warm, with cooling trade winds blowing across the island. However, as with any tropical destination, there can be sudden showers or thunderstorms. These usually occur in the afternoon and evening hours.
Conclusion
Barbados holidays offer the perfect combination of luxury, relaxation and beauty. From the stunning beaches to the tasty food, there is something for everyone here. Whether you're looking for a romantic honeymoon or an adventurous family getaway, Barbados has it all! So why not plan your next holiday in this tropical paradise? You won't regret it!