BALI HONEYMOON: THE COMPLETE GUIDE TO YOUR ROMANTIC VACATION IN BALI
4 min read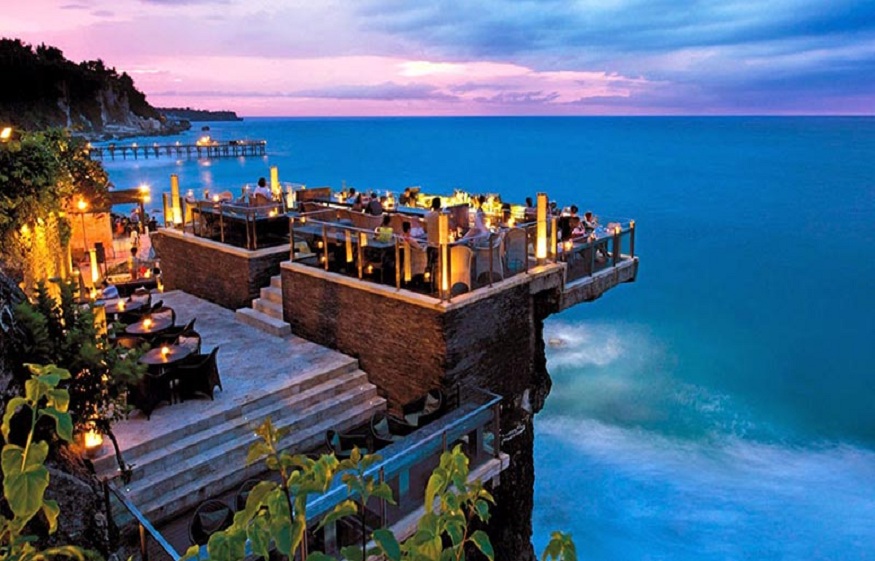 Bali is one of the best destinations when choosing a romantic vacation. This Indonesian Island has everything you need and more to leave you speechless. Beautiful beaches, mesmerizing sunsets, and romantic places are all part of this incredible land!
Bali is known as an Island of Gods, with its exotic temples and different cultures. It has many interesting places and things to do on a honeymoon vacation. When planning a honeymoon trip to Bali, pick the best Bali honeymoon package for the best experience.
If you are planning a  Bali tour  soon, here is your complete guide to your romantic vacation in Bali.
Best Places To Visit In Bali
1. Uluwatu
One of the best places to visit on your Bali honeymoon package is Uluwatu. A perfect destination for weddings and honeymooners, this place has an amazing romantic vibe. Visit some of the most secluded beaches of Suluban and Balangan to bring out that passion and spend some precious time together!
2. Mount Batur
Looking for some adventure on your honeymoon? Head to Mount Batur for a thrilling experience. Hike with your partner to the famous active volcano and enjoy the panoramic views. Visit the Besakih temple and end with a romantic meal at the GunungBatukuru restaurant.
3. Crystal Bay – Penida Island
Another must-visit destination on your Bali honeymoon package is Crystal Bay on Penida Island. Known as one of the most romantic destinations to visit in Bali, newlyweds have plenty of time to snuggle up and enjoy this secluded island. Enjoy a romantic meal or try snorkeling to explore the amazing coral reef together.
Things To Do In Bali
On your Bali honeymoon package, you have much to experience and witness with your partner. Here are some popular things to do on your honeymoon in Bali.
1. Enjoy a Spa Day
Head straight for a massage after that long and tiring flight. Bali is famous for its spa treatments at affordable rates with great techniques to relax your body and mind. Opt for a couple's spa treatment with most Bali honeymoon packages and make your romantic trip one to remember!
2.Tea Date at Le Jardins Metis
This French-style restaurant is the best way couples can serenely enjoy their afternoons. Choose from the Melati package that serves savory and sweet items, or go for the Alamanda package to satisfy your sweet cravings. High tea at the Metis Lounge is a great option for honeymoon couples.
3. Take a Helicopter Ride
Make your sightseeing a thrilling experience by taking a helicopter ride. Switch off from the world and take that most exciting and romantic helicopter ride with your partner and see the whole of Bali from a bird's-eye view.
4. Go for a Movie at the Beach
Indulge your night at the Karma Beach Club and watch a movie with your love. Relax comfortably on a bean bag with some snacks served under the tropical sky. Feel the ocean breeze, and rest your feet on the soft sand. This romantic gesture is the best way to spend some quality time together!
Popular Hotels To Stay In Bali
Choose the best Bali honeymoon package that gives you and your partner the perfect five-star treatment. Here are some popular hotels to stay at on your Bali honeymoon.
1. Viceroy Bali
Discover paradise at the Viceroy Bali; this five-star villa overlooks Ubud'sPetanu River Valley and the Mount Batur volcano that is within sight. Its Balinese villas have private pools, canopy beds, and indoor and outdoor lounge areas. Experience spectacular hillside views with delicious food and great service. This villa has all amenities, including a spa, gym, restaurants, and gazebos.
2. Raffles Bali
The Raffles Bali is located at Jimbaran Bay and has spacious bedroom villas overlooking the Indian Ocean. Redefine a royal stay at this hilltop oasis and enjoy a unique and romantic candlelit dinner in a cave. Don't miss out on spending time in the villa's private pool. You could also rejuvenate your body and soul at the Raffles Spa.
3. Jumeirah Bali
Located in Uluwatu, the famous Jumeirah Bali will give an experience of a lifetime! You will feel at home in the spacious, luxurious rooms that offer breathtaking views of the surroundings. Indulge in several fun activities organized for couples. Enhance your taste buds with some delicious seafood at their dining outlets. Also, experience the resort's luxurious spa treatment and yoga classes.
You can easily find many Bali honeymoon packages online that offer you the best. So, what are you waiting for? Pick the perfect Bali honeymoon package to make your romantic vacation something to remember!