Backyard Summer Vacation Entertainment Ideas for the Kiddos
3 min read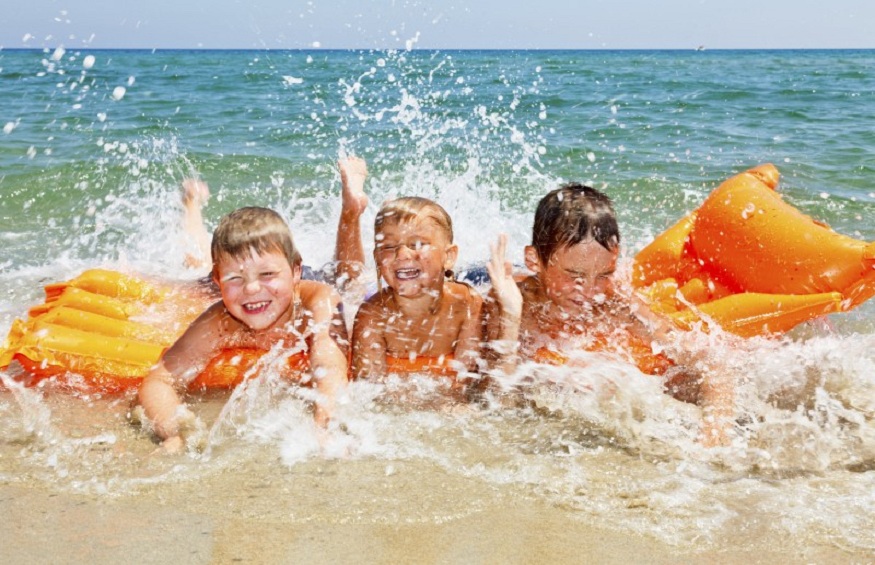 If you are planning to stay home for your summer vacation, there are many ways you can make the experience much more fun for kids. If you have an outdoor area where you can set up for different activities, this will help keep them away from screens and other idle distractions but allow them to enjoy themselves still. Here are some creative ways to keep your kids entertained while immersed in the outdoors.
Scavenger Hunt
A scavenger hunt can be enjoyable if you have a birthday or other summer celebration that allows other kids to join in the fun. This activity takes little effort. All you need to do is develop a theme, clues, and colorful objects to find.
Hopscotch
With just some chalk, your kids can easily enjoy much time jumping around in funny styles as they move from box to box. It is a fun activity even adults that are kids at heart enjoy when they come across the markings on the street. Plus, chalk washes away easily.
Kite Flying
Kite flying is great fun on a windy summer day. You can start it off as an art and craft project to make kites with cartoon characters or your kids' favorite colors before taking your kites to the sky.
Water Balloon Dodge Ball
When the summer heat is at its peak, throwing around some water balloons can be a great way to enjoy yourself outdoors while keeping cool. Divide into teams and have your kids stockpile water balloons they can go to battle with as a substitute for basketballs.
Ring Toss
Ring toss is a fun and simple game for kids to enjoy. All you need is to arrange some bottles and rings that can go over them. You can make the game more challenging by having the kids target to drop one ring per bottle or try a longer distance.
Lawn Bowling
You can often find old bowling pins at garage sales or can create makeshift substitutes by filling old plastic soda bottles with sand. Depending on how heavy the pins or bottles are, choose a suitable ball that can knock them over without too much effort to use as a bowling pin.
Play Frisbee
If you have a dog, this can make for many hours of outdoor fun. If your backyard is not big enough, go to a local park or beach and let loose. It is a simple, fun, and cheap activity for kids and adults.
Clothesline Art Show
Arts and crafts are a great stimulation, especially for smaller kids. You can provide them with drawing and painting materials. You can set up a table where they can work on their projects outside. This will keep them outdoors and make for easy cleanup afterward. Once they have completed their paintings and drawings, you can organize a bit of an exhibition, using clotheslines to hang up their artwork and display it for friends and family you invite over.
Gardening
Take summer vacation as an ideal opportunity to teach your kids about gardening. Help them choose vegetables or fruits that grow quickly and are suited to your climate and soil. Teach them how to prepare the ground, plant, and nurture the plants. This kind of project can keep them well occupied through the summer and, in the end, provide them with a crop they can proudly prepare and share with the family.
Outdoor Movie Theatre
On warm summer evenings, you can host a movie night outdoors. Find a family-friendly movie you can enjoy together and hang up a white bedsheet for your screen. Set out cushions, blankets, and lawn chairs, and bring out freshly made popcorn.
Make Sure to Use a Pop-Up Canopy
It's always best to be prepared for the summer heat and sun. It's easy for kids to get a nasty sunburn if they're not protected, and there's also the risk of sunstroke. One way to lower the risk is to use a pop-up canopy to help shelter your kids from the sun. Such canopies are portable and easy to set up, making them an ideal option for keeping the kids safe frm the sun's rays all summer long.