Holiday Ideas in the Caribbean?
4 min read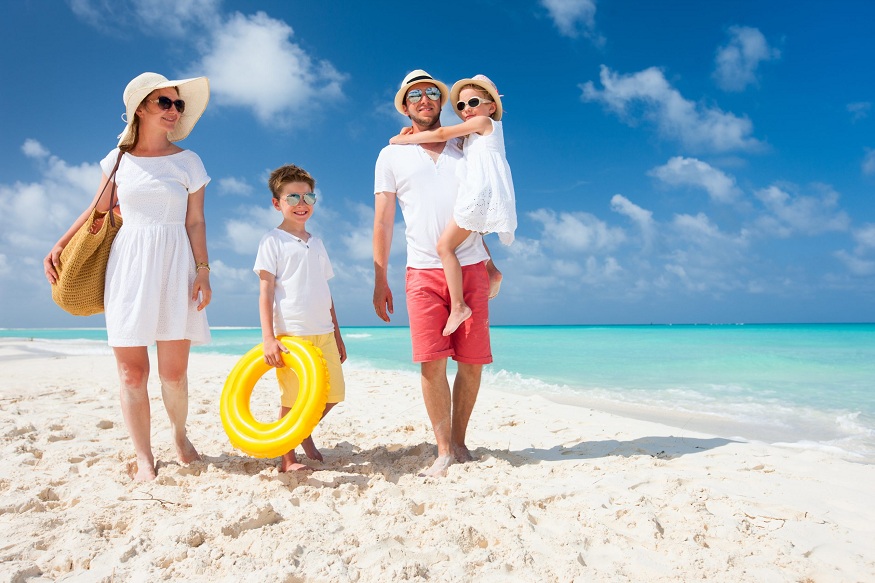 From exotic Montego bay golf courses to clear blue waters and bright white beaches of the Caribbean, there are plentiful reasons why a holiday here is always a good idea. After all, what can feel more magical than the stunning beaches, near-perfect tropical weather, mystical island breezes and the turquoise waters?
No, you didn't read that out of a fairy-tale for all of the above are but a few characteristics of the Caribbean. This is why it's one of the top holiday destinations and mostly a good pick for all year round. From the thousands of islands here to the territories, tell us one thing the Caribbean lacks in the name of vacation.
Hence, if you're looking for inspirations for your next holiday here, we have some great suggestions for you below.
1. U.S. Virgin Islands
The Virgin Islands are usually the top pick since they're easier to reach. Island-hopping facilities further make it the first choice for vacationers but there are endless other holiday attributes they have. Being the largest of the islands, St. Croix is especially famous for being a honeymoon destination and the scuba-diving enthusiasts.
While only 22-miles long, there are two charming cities within with an attractive cultural scene featuring great architecture and artisans. St. Thomas and St. John Islands are famous for the abundance of natural beauty and cultural sights here.
2. St. Lucia
If a luxurious trip is what you need, think no further than St. Lucia for it is the epitome of luxury. If you're ready to splurge away and pull out all the stops for your holiday, then St. Lucia promises to cater to all your whims
It has boundless facilities, some of the most exotic villas to tons of adventure. You can climb the iconic pitons for a rush of adrenaline or explore the Chassin rain forest and have the most invigorating diving experiences here.
3. Barbados
There are all the holiday staples here, including verdant golf courses, glorious sandy stretches, palatial resorts are well as the duty-free shops. But then there're also the extraordinarily unique offerings to vacationers, including the bittersweet experience of Mount Gay Rum, the Animal Flower Cave, the limestone caverns and the horse races at Garrison Savannah.
When planning a trip here, do remember to carry your dancing shoes along for you will not want to stop grooving to the calypso beats here. But also carry a sturdy pair of sneakers for the endless exploration of exotic tropical gardens and the historic plantation houses.
4. Dominican Republic
This is the second largest country of the Caribbean and also among the hottest destinations for honeymooners and vacationers alike. You can enjoy miles upon miles of beautiful beaches here, for the island has a beachy stretch worth 250 miles long.
In addition to that, there are some beautiful sightseeing spots here that you shouldn't miss visiting. Some of these include Puerto Plata and Punta Cana. There are also several exotic resorts as well diving and snorkeling activities here to indulge in.
Do make a quick visit to the Santa Domingo capital as well, for it is here that you get the deepest insight into history of the charming island.
5. St. Vincent and the Grenadines
St. Vincent and the Grenadines are a combination of thirty-two island, so it's easy to imagine the fantastic tropical holiday experiences you can expect here. To start with, Kingstown the capital and also the biggest St. Vincent island is a hub of sightseeing spots.
It has lush botanical gardens to explore, fresh fish to enjoy and some of the most popular fresh produce markets in the world. There are other simple pleasures vacationers can enjoy here, which city life usually does not offer. For example, hopping on a boat and sailing away to remote landmasses for a round of golfing, snorkeling, sunbathing and diving is a unique experience in itself.
6. Turks and Caicos Islands
The Caribbean has some of the most beautiful beach as you surely know, such as the Turks and Caicos for example. These are a great pick for your next Caribbean holiday, for there are stunning beaches you can laze at here or the coral islands where you unforgettable scuba and snorkeling experiences.
If watersports particularly thrill you, then Turks and Caicos Islands will feel like a water paradise to you. You will also find this island quite a magical retreat, what with the exotic tropical setting, the scrumptious seafood meals, the crispy conch fritters and a generally lighthearted atmosphere.
Final Thoughts
The Caribbean is a network of islands and tropical destinations that absolutely beckon vacationers from all parts of the world. There are the most glorious blue beaches with miles of sandy stretches, watersports, tropical settings and fine culinary experiences.
For a wholesome, refreshing and adventurous holiday, the Caribbean destinations are perfect picks.